Sweet scenery for an edible forest design
An edible forest is a meticulously designed and managed ecosystem of plants that are chosen for their usefulness. Photos 2018 in the article: Project under construction.
To highlight the harmony of the site, why not combine looking for aesthetics to the richness and biodiversity of an edible garden?
The creation of an edible garden can be perfectly tuned with an artistic prescription search.
For a plan of planting along with winding paths which are suitable to the terrain as well as the need for space, sensitivity should be included in the project. This will also add a harmony for the well-being in a garden forest.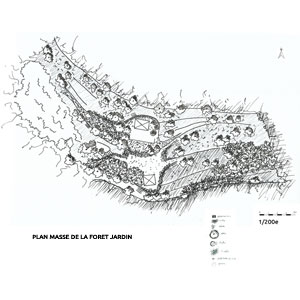 Gentle landscape for a garden forest at 400m altitude in the hinterland Menton, on a plot of about 10,000 m2.
This ancient olive grove was gradually enriched by lots of fruit trees. Organic indicator plants on this land, in which agriculture was abandoned for many years, tell us about the pedology of the place.
Restoring the rural heritage: Mazet, retaining walls and dry stone staircases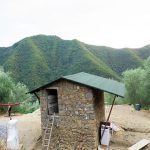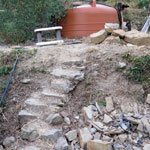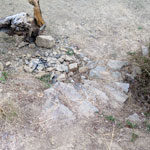 All land is unique.
The planting of trees and shrubs requires a good knowledge of the soil. Micro-climate, slopes, cover crops, green manure and wind-breeze edges are also important. The planting project will be adapted to the terrain and the climate.
Design phases of the edible forest is as follows:
Soil survey
Phytosanitary diagnosis of trees and shrubs present to be preserved
Detailed design project with mass plan, technical plans, cuts and elevations, plant palette, planting plan
Detailed technical project of plantations, Fabaceae, green manure and soil mulching to enrich it. There's also soil coverage in areas of adventitious weeds to avoid vegetative competition. Prepare for planting shrubs and herbaceous plants that are useful to the ecosystem… etc
Why not take inspiration from an agroforest and how the canopy is designed? What is en edible forest?
Inspired by lush tropical agroforests, an edible forest is designed to produce a multitude of fruits, seeds, vegetables and medicinal plants. An edible forest design is also a place of protection of species and experimentation for the current climatic deregulation.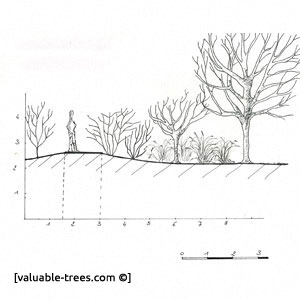 The different strata of the canopy can accommodate large or small-growth trees. This canopy will also include shrubs, herbaceous perennials, aromatic herbs, annuals, root vegetables and climbers. The whole forest is planted in order to maximise positive interactions and to maintain fertility through the plants themselves.
Nutrient autonomy comes from the use of nitrogen fixing plants and other plants. This is particularly effective in the extraction of nutrients from the soil (symbiosis with bacteria, mycorrhizae and other microorganisms…).
The soil is maintained in optimum condition by being covered most of the time. The health of the garden is boosted by the use of plants which attracts predators or pests, as well as those that reduce diseases.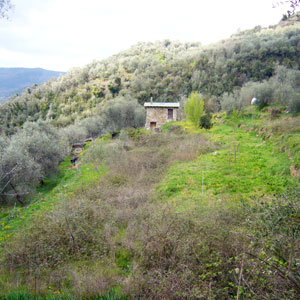 It is then necessary to 'garden' by maintaining the canopy so that each stratum can function well.
A great biodiversity contributes to the health of this type of ecosystem.
Enregistrer
Enregistrer
Enregistrer
Enregistrer