Contact us for a dry garden design
Photos : Domaine du Rayol designed by Gilles Clément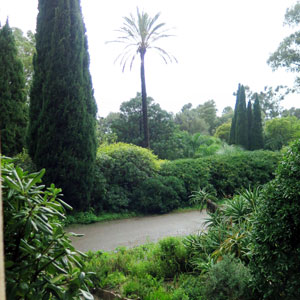 For a better water management…
With climate changes in gardens too, water becomes scarce and expensive.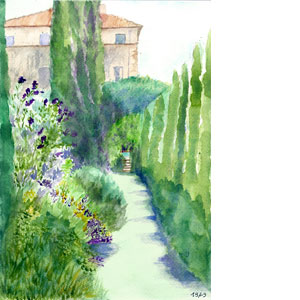 However, it is possible to establish drought-resistant parks and gardens in environments where a future water shortage can already be foreseen.
A dry garden design can take into account climate change, and to acclimate plants and trees that will be beneficial tomorrow…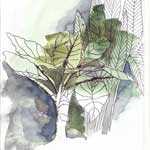 We can also take pleasure in rearranging northerly gardens with the the lush vegetation, rich colours and fragrance of the Mediterranean!
For more than a century of acclimatisation and studies, INRA has already identified non-invasive, non-allergenic plants that are adapted to urban conditions!
---
The dry garden: a rich plant palette!!
The rich biodiversity of the Mediterranean offers a broad palette of textures and plant varieties full of vitality.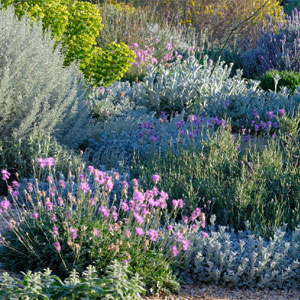 After more than 20 years in the French Riviera, we are very familiar with the Mediterranean region.
The Mediterranean climate is characterised by very dry periods, with a total absence of rain for several months of the year. These alternate with periods of intense rainfall and severe thunderstorms in summer.
The Mediterranean foliage is always green in winter!
The plants of the Mediterranean display themselves in monochromes of green and grey. With their small, leathery leaves growing even in winter, the subtle nuances of their colours may inspire all year round.
With its distinctively ornamental quality, Mediterranean vegetation is rich and varied.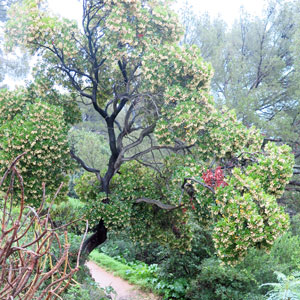 Offering shade, trees are a boon when temperatures rocket. But that's not all, trees also act as an air conditioner, helping to cool the air during heatwaves.
When their full development over the time is taken into account, trees are important contributors to the look and feel of a dry garden design.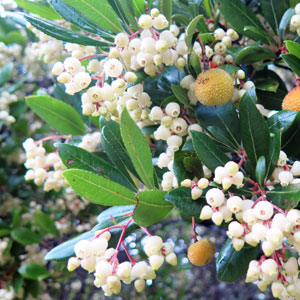 While pines punctuate the landscape, Hackberry, albizia, arbutus, acacias and so forth brighten the landscape with their flowers and berries. The Mediterranean Garden is also available in a palette of more exotic plants in the French Riviera.
And let's not forget the many fruit trees – orange, fig, olive, pomegranate and persimmon to name but a few – that allow the creation of a gourmet edible garden!
---
Enregistrer
Enregistrer
Enregistrer
Enregistrer