Design of areas to be planted with trees
Contact us for the Landscape design of areas to be planted with trees

We propose our services to private owners.
Our training at the Versailles National School of Landscape Architecture adds an artistic approach to our scientific training in arboriculture knowledge.
Where need be, we call upon specialized engineering teams for execution and coordination of works by companies.
A special emphasis on trees and shrubs for their ornamental quality and landscape structuring
Trees and shrubs, with their shades of light green, grey and dark green, are an infinite resource for the creation of groves, clumps…!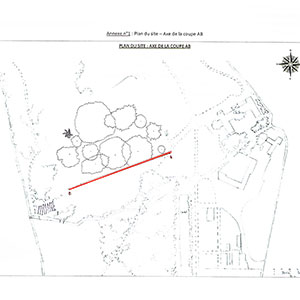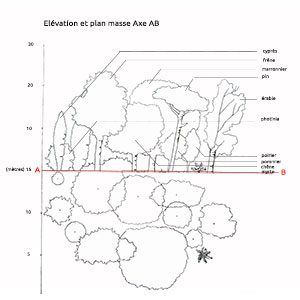 Taking into account the evolution of perennial plants…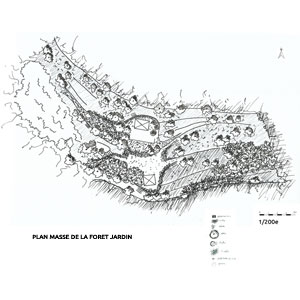 Landscape design of areas planted with trees and plant management over time:
Plants' main peculiarity is to evolve over time. This attribute is the focus of our design projects.
Our design projects entails the planned evolution of plants. We anticipate the maintenance to be implemented for trees care and the differentiated management of shrubs.
Design of areas to be planted with trees in order to benefit from ecosystem services!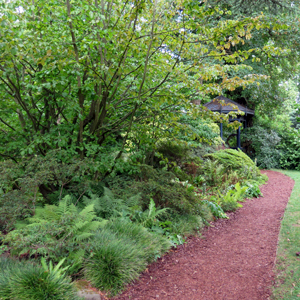 We engage in sensitive studies where we consider colour mixtures, sensations to touch, rustle of leaves and scents of plants. Let's not forget that the trees, season markers, are factors of equilibrium for psychological well-being!
Trees generally articulate spaces. In addition, they help to refresh the air, increase humidity levels, lower temperatures and help limit certain pollution, among other amenities… trees can hide architectural elements that are sources of visual nuisance.
This, among other amenities such as : carbon sequestration, biodiversity, etc.
Thus the plantation's quality is imperative.
Consequently, climate change is making this a necessity. Indeed, the resilience of tree species coupled with their phenotype plasticity, offers a good criteria of choice.
Enregistrer