Contact us for an eco-friendly fruit garden design
Would you like to enjoy both an ornamental and edible garden? A garden and orchard that does not require too much maintenance?
LANDSCAPE STUDY AND FRUIT GARDEN DESIGN

The principles of garden design apply equally well to the creation of a family orchard!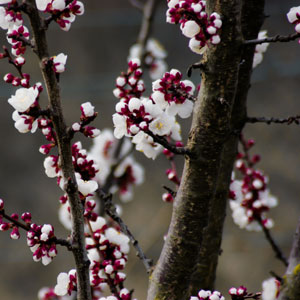 Fruit trees and shrubs can be advantageously installed in an ornamental garden!
This, while taking into account the overall visual aspect, the blooms and fruiting of the garden and ecology…
Mixed up with shrubs, small fruits of wood, strawberries… etc, fruit trees structure the garden.
CHOICE OF VARIETIES FOR A FRUIT GARDEN

We will guide you in the choice of tasty and productive varieties!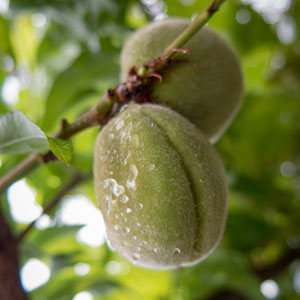 A design taking into account micro-climates, varieties of fruit, their pathogens and predators is essential to obtain beautiful and good fruits, without any synthetic products.
Biodiversity and ecology are crucial for the creation of an edible garden.
In the design of the garden, we care about the health of plants to promote a healthy diet.
The choice of grafted varieties or trees adapted to the terrain and to the climate is the key to success!
The planting of local plants or raised from nurseryman in organic culture is recommended. Beneficial plant associations are being put into action to promote the resilience of this mini-ecosystem.
From classic fruits to least common… Many wild or forgotten fruits are also edible and can supplement the fruit garden.
INTEGRATING ECOLOGICAL METHODS AT THE DESIGN

Our garden management tips are suitable for a family orchard.
Inspired by environmentally friendly methods such as permaculture or biodynamics, we adopt a holistic approach to planting.
This is done by the use of organic-based preparations or cultivated according to the principle of biodynamics. The objective is to regenerate the land and strengthen the immunity of the plantations.
The garden can become an organic orchard for those who are inspired by this principle.
We bring a special care to the trees and shrubs that are the most perennial plantations of the garden and require more attention.
THE RIGHT CHOICE OF TREES AND SHRUBS FOR A SIMPLE MAINTENANCE!
The initial choice of trees and shrubs conditions their maintenance!
Be careful to shaped trees (arches, espaliers… etc.) that one can advise you!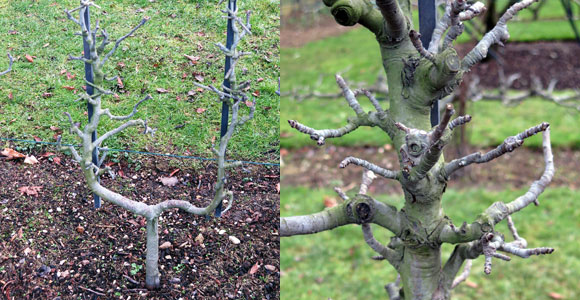 These can seduce you by the minimal size of the crown or their aesthetics. But be aware that these fruit trees require a real know-how of the art of gardening and a very careful and rigorous intensive maintenance!
Constrained for optimized production, they are also of a much shorter life in time and are fragile (the regular pruning and lessening of their vigor makes them much less resilient!).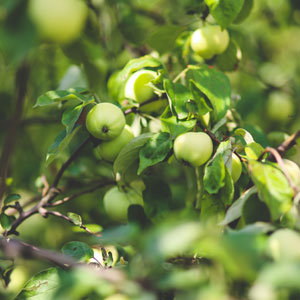 We prefer productive varieties of fruit and trees that do not require a tree pruning!
In addition, trees must be chosen in relation to the size of the garden to avoid any future cohabitation pruning.
We advise you on trees suitable for your region and soil!
ABOUT FRUIT TREES PRUNING
Avoid to indefinitely control size and shape of your fruit trees !
Poorly mastered, pruning can be useless and harmful to your trees, it can even delay or prevent the fruiting of your trees!
Fruit-making is a biological process and tree fruiting is often irregular. A year of abundance can be followed by a year with very little fruit… It is a normal production process for a tree. The tree naturally alternates growth, development and fruiting.
For a reasoned pruning…
The tree also knows a spontaneous pruning process. Indeed, eliminating the less productive old wood that is about to die or the dead wood can promote light and growth for other fruits. We can guide you in understanding a tree-friendly fruit pruning.
HOW TO CARE FOR YOUR FRUIT TREES?
Whether it is your primary or secondary residence, we advise you on good practices to simplify the maintenance of your fruit trees.

We can accompany you on a sustainable management of fruit trees by the method of biodynamics. We also favour repulsive, insecticidal or herbal stimulant preparations. Specific periods adapted to the development of trees and seasons punctuate this care to trees.