Contact us to create your urban forest together!

We provide assistance in the design and implementation of a mini 'urban forest' in the French Riviera region.
Our studies, planting projects and choice of trees are integrated into a sustainable management plan. We are inspired by the Miyawaki method while taking into account the current thoughts of the scientific community with regard to global warming and past experiments on this method.
The planting of a small 'urban forest' can be considered from a few hundred m2! Make your site greener efficiently and sustainably!
Planting trees is a simple way to take concrete action to reduce CO2 in the atmosphere, raise environmental awareness and preserve biodiversity!
Do you own a urban or peri-urban space near your establishment?
In practice:
1) We design and implement the project.
2) The planting can be collaborative with your employees or schoolchildren or it can be fully managed by us.
3) We maintain the plantation for the first 3 years.
The plantation can be collaborative with your employees or students or managed by us in its entirety.
---

WHERE TO PLANT TREES?
Planting trees with the school? 
Planting trees, as part of an educational activity, can be a fun initiative to build together the world of tomorrow!
What are the benefits of trees for a company?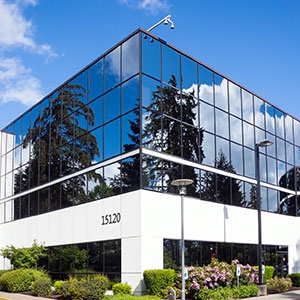 Tree planting is a full part of a CSR (Social and Environmental Responsibility) approach!
---
HOW TO DESCRIBE A 'URBAN FOREST' PLANTATION?
Ecology and biodiversity for a more resilient tree plantation!
Even if a tree plantation cannot be the equivalent of an authentic primary forest with spontaneous vegetation (what is a primary forest?), the Miyawaki method is a good alternative to tree planting with a sense of naturalness.
Unlike a well-maintained landscape park design, in this type of dense plantation with little human intervention, an ecosystem can naturally recreate itself over the long term.
In urban areas, this method of planting trees and shrubs aims to provide a 'green lung' and to reintegrate biodiversity!
An innovative plantation according to the Miyawaki method!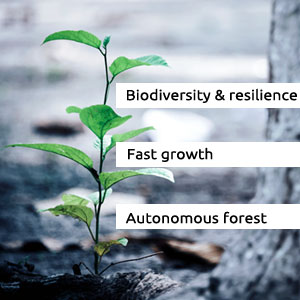 Share our enthusiasm for the native forest planting method designed by Japanese botanist Akira Miyawaki!
Reforestation is at the heart of Akira Miyawaki's projects in natural environments around the world.
= > Learn more about this method
We adapt this method to your urban environments, soils and climate and recommend for any plantation:

A special care to favour recovery of the microbial life of the soil!
Whether it's planting on a wasteland or de-artificialized soil, urban conditions are often very harsh for trees. Beyond often-needed topsoil and compost, whose provenance is known, preparing the soil for a recovery of microbial life is essential to recreate an environment beneficial to tree plantations.
We recommend 100% natural and ecological preparations upstream of the plantation to regain an airy and lively soil, regardless of the original soil!
Quality planting !
Respect for the time of the tree is a founding principle of our vision of an urban and sustainable and resilient plantation. Influenced by the latest scientific knowledge in tree biology, we work with respect for the plant and its physiological needs.
We favour plants from known seedlings and a mix of provenances (genetic diversity, ecotype research), ecological and organic materials and amendments.
---
WOULD YOU PREFER A LANDSCAPING DESIGN FOR YOUR URBAN FOREST?
Landscaping and naturalness: we design for you a 'urban forest' combining naturality and accessibility!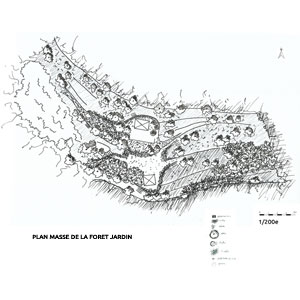 A suitable design allows to include paths and human frequentation planned since the 1st design steps and respectful of the ecosystem.
A design and management that regulate human impact respect the settlement of natural habitats.
Different types of landscaping can be adapted to the size of the project.
Your employees can benefit from an immersion in the afforestation!
We offer you an harmonious and professional forest design and a follow-up of your trees in the long term.