Contact us for tree protection before works begin!

We provide services for design offices, architects, landscape designers, project managers, building contractors.
---
– We only intervene in new architectural and landscape design projects when some existing trees must be maintained and new plantings are planned. –
---
Do you want to integrate and protect the existing trees in your development projects?
Tree preservation should be a top priority before any work begins.
It's important to protect trees and their environment so any building work should not affect their lifespan.
With any type of outdoor project, trees can be affected. This can be anything from roots being torn off, shocks to the trunk of the tree, soil disruption, soil compacted by machinery. Else, the water in the soil can be taken away while any storage of toxic materials near the base of the tree will cause a major problem.
Whether the work to be carried out is in parks or gardens, tree protection before works are undertaken can be a difficult task. As dedicated and experienced professionals, we can provide a tree protection plan before building work begins.
How to ensure the sustainability of trees that need to be preserved?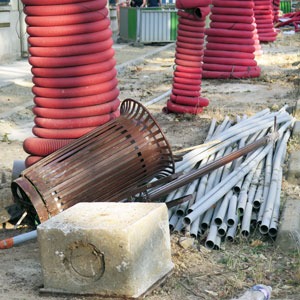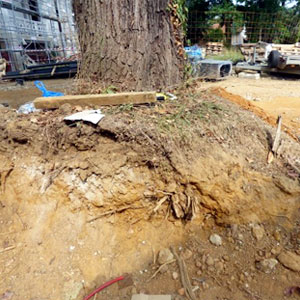 When it comes to tree sustainability, deprivation of water can be a major factor. The re-design of soil may be affected and without their usual water resources, trees can be seriously damaged.
Moreover, trees are often cut drastically at their root anchor system or feeding root system and they are often left moribund and may become dangerous.
If this happens, trees start to lack vitality and vigour and are fighting for their survival. Over time they begin to wither, die.

We can help you anticipate this issue: READ MORE HERE.
If you want to preserve trees when building work is planned, let us help.
Our tree protection before works plan includes the diagnosis of any existing tree, the study of envisaged works and impact on selected tree, a detailed tree protection and preservation plan.